Creative Sellers Social
Next event - Thursday 5th July at The Northcote, Clapham 6:30pm - 11pm
Come join us and meet like minded creative business owners, hear from interesting, relatable, inspiring speakers, enjoy a drink or two in relaxed, understanding company and leave feeling motivated, ready to take your business to the next level having made a new friend or two
Book your place for just £15
The Creative Sellers Social sets out to provide an informal fun evening of useful and interesting topics for your creative business in a supportive, motivational and understanding environment. There will be time to learn, share, meet and swap ideas with like-minded creatives who understand the highs and lows of running a business. The event is run by Saundra O'Shea of the fabulous SOS15, a and sassy accessories company and all round Instagram aficionado. Alongside her you'll find Sally Golland of Golland Consultancy who has been working in E commerce and retail for over 15 years. Having worked with many companies of all shapes and sizes, Sally notably ran and grew the award-winning online gift Company The Gluttonous Gardener for over 10 years and now uses that wealth of knowledge and experience to help and mentor others.
"Running your own business, whilst ultimately satisfying can be an incredibly lonely and frustrating place, we've created these events based on our own experience of how motivating and inspiring it is when you leave the office and spend a few hours talking to other like-minded supportive business owners" Sally
KEYNOTE SPEAKER
SUE BUCKLAND, CO FOUNDER OF THE FABULOUS HURLEYBURLEY JEWLERRY
Introducing Sue Buckland of Hurleyburley
We are absolutely thrilled to be able to welcome Sue Buckland, co host of the brilliant Hurleyburley jewellery to come and give a talk about her experience of growing and running a successful creative business for you at The Creative Sellers Social this July. Having set u p Hurleyburley around 9 years ago as a trained silversmith with Pippa Currey not only do they have huge business acumen with experience of running their own company, building a team, constantly creating new products, they've done this all whilst also raising a family at the same time, no mean feat. I know both Saundra and myself are absolutely honoured to welcome Sue as our first keynote speaker and know there will be so much to learn and emphasise with.
For over 15 years Sally has been working with creative retail business of all shapes and size helping with all aspects of running a successful online retail company. For over 10 years she grew and ran The Gluttonous Gardener from a team of just two to over 16 when she left to start a family.
Today Sally runs a creative consultancy business helping companies of all sizes to drive their sales forward through product creation and improved business practices calling on her years of experience and learnings from mistakes made on the way to offer tailored advice and motivation to each client.
SoS15 is the brand name of designer and maker extroridinarie Saundra O'Shea.
A graphic designer, Saundra started designing clutch bags in 2015 after discovering a love of glitter fabric. The nature of the fabric lends itself perfectly to the graphic-inspired designs that are synonymous with SoS15.
The motifs of the designs are cut and appliqued entirely by hand at Saundra's South London studio. The 'Glitter' range is made-to-order so you get a bag completely unique to your style. Choose the colour-way, motif or personalise the bag for the ultimate fashion statement!
The Venue - The Northcote
2 Northcote Road, Battersea, London, SW11 1NT
When you're taking time out to focus on your business it's important that your surroundings are fun and inspiring which is why we've chosen The Common Room, The Northcote's gorgeous private area upstairs with it's own bar.
Click on the map below to take you to Google Maps and find the easiest route to take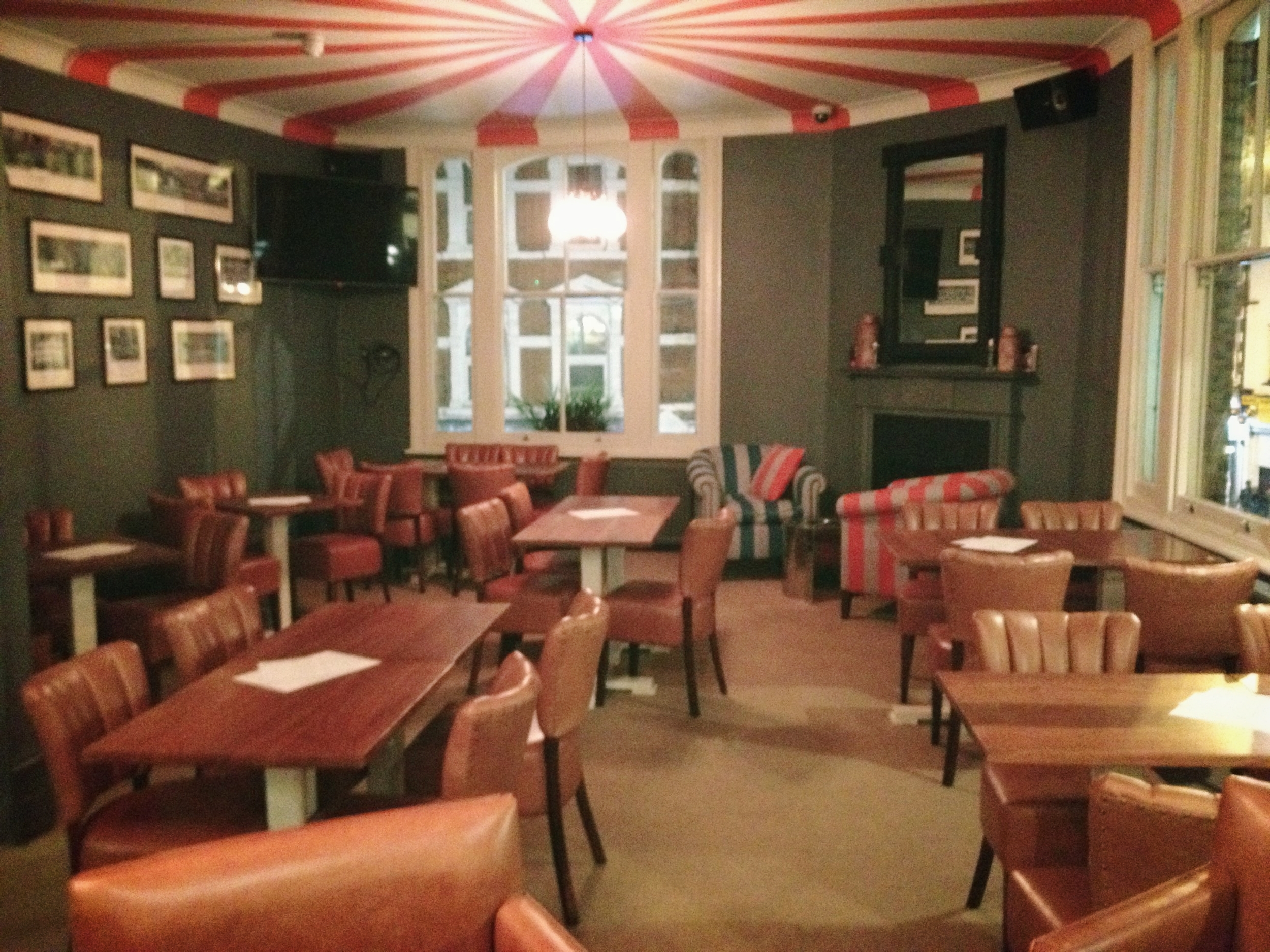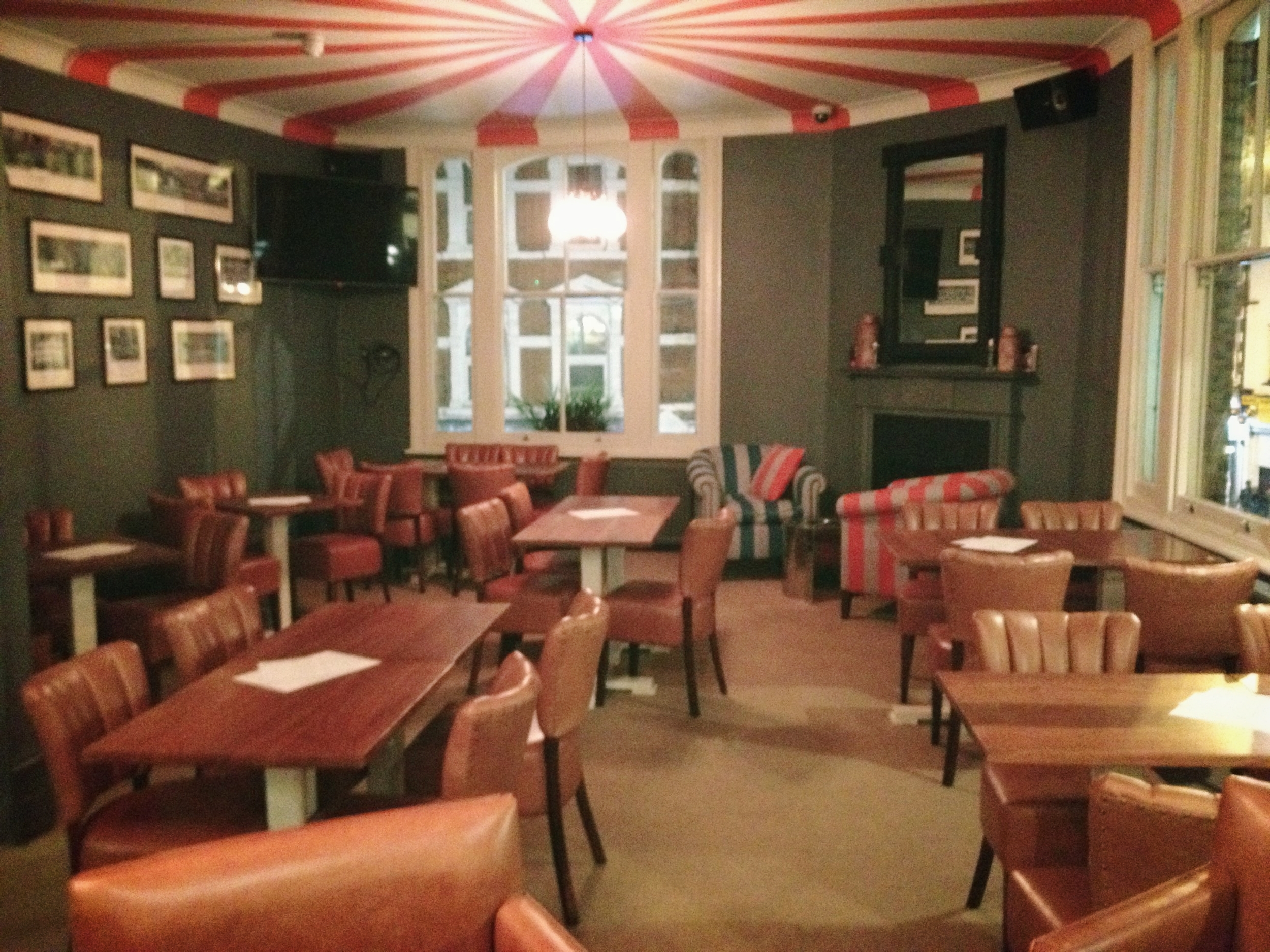 Getting to the Venue
LOCATION : You'll find this beautiful pub on the corner of Battersea Rise and the Northcote Road, this is the start of the delicious centre of nappy valley. It is just a 5 minute walk from Clapham Junction Station.
Got a question for us? Simply fill out the form below and we'll get back to you as quick as we can